Recently, in a discussion on Facebook®, this question was posed. It is a valid question. For one, is there any other church in North Carolina besides Word of Faith Fellowship (WOFF) that has been so taken up with this historic event? If there is one, it has not crossed my radar. Also, there were academic areas of emphasis in years past, remember the science conferences or the Thomas Jefferson conference? None of the others have developed into a road show. Road show? Yes, see the article here from an online newspaper in Deming, New Mexico. WOFF is taking it on the road, again. http://www.demingheadlight.com/ci_18082999?IADID=Search-www.demingheadlight.com-www.demingheadlight.com
   Here is an excerpt: "Guests to the Night to Honor Israel will have a chance to see works of art on display, courtesy of the Holocaust Museum in Spindale, North Carolina. The museum was a dream come true for the Word of Faith Fellowship and the Word of Faith Christian School in North Carolina. Students, grades K-12 have their works of art across the nation, and now Deming can tour choice works on display at the DPS auditorium."   
   Let me say I was there during the gestation period for the budding event. Who could have seen the development of this academic interest into a full blown take it on the road display? Some years later, I took the online Holocaust class through Cleveland Community College taught by Karel Reynolds from WOFF. The class was enjoyable though the irony did not fully hit me until I left the group. We were studying the beginnings of the Third Reich as Hitler came to power as Chancellor. Some of the restrictions he imposed on the Jews, as well as the Germans sounded awfully familiar. Why did I not see them while inside? I believe it was because of the blind zeal for Jane Whaley and the WOFF cause. Regardless if Hitler stole and violated personal freedoms of the Jews and then the Germans, we at WOFF were "learning God's ways and walking with Jesus".  It was as if we were thinking, "If we are in a cult, Jane will tell us!" Really?
   "To follow by faith alone is to follow blindly." Benjamin Franklin
We learn a little more about the reasoning for WOFF maxing out on the Holocaust from their website. This is found from the Home page under "Outreach", "Israel", and then "Israel Outreach" (paraphrased) – Jane says she had somewhat of an understanding of what the Jews went through when the persecution came at her. Similar things began to happen to her such as she was "falsely accused, life threatened, mocked, cursed and hated by those that didn't even know me." Let me say right here, because I was INSIDE when most of this is reported to have taken place, I am NOT the judge as to the validity of Jane's claims. After I left, I began to find out that on the inside, we did NOT get the whole truth. So, I will just let these claims rest and make sure it is clear; my points of scrutiny are from the practices and experiences I know took place while I was INSIDE WOFF. If I repeat something that is not from firsthand knowledge, I will note that. To date, NO ONE has disputed my claims based on facts. Some present members have claimed I post lies and untruths and I have been called "crazy", but, they fail to dispute me on the facts drawn from my firsthand experiences. So, this blog should not be listed in what gives Jane her "Jewish" experience. If she feels that way, it is her misunderstandings of my posts and my position.
    I do not doubt Jane has gone through what she claimed for others as "self-inflicted warfare". Her personality invites anti-social behavior as she continues to tout her perfection in word and deed. She brings a lot of the junk on herself, but, she does not see it, I am sure. Be that as it may, Jane claims to be taken up with the plight of the Jews out of her own experience. That may be what looked good and sounded good to put on the website, but it just does not wash.  Compare the two pictures.
(Picture from the Main Commission for the Investigation of Nazi War Crimes, courtesy of USHMM Photo Archives.)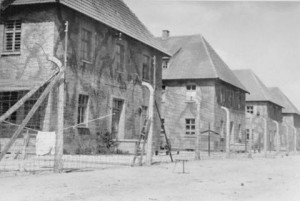 Who has the better end of the deal? I could be much more graphic here. In my opinion, the infatuation with the Holocaust is a smoke screen to beg, borrow or steal some credibility as to having real genuine sympathy and compassion for others. The smoke hides and or in her mind justifies the personal freedoms she robs from others at WOFF in the name of her gospel and to serve her god. Hitler had evil purposes, Jane leads others in similar ways in order to "walk holy before God and serve Him with our whole heart." Therefore she controls others and does not allow them to make decisions for themselves because she loves them too much to see them sin. But, oh, she is suffering for Jesus when someone calls her on her fantasy. There can never be enough rules to keep people from sinning. If there could be, then there would be no reason for Jesus and the Old Testament would have worked.
    At times, Jane may even say something similar to that and have a glimpse of it. But, like a drug addict, she is hooked on the euphoric high she gets from controlling others- either overtly or discreetly. Apparently, it all gives her the energy she needs to keep going in her "gift". Please, read Jane's words for yourself and compare them to her actions towards her members. If you doubt me, then ask other former members about the tons of personal freedoms they had while in WOFF. For that matter ask a present member. They need someone to ask them if they had to leave their personal freedoms at the door in order to serve Jesus the way Jane teaches. My sign for the Spring Missions Project encouraged people to ask questions. That was meant for WOFF members inside and the folks on the outside.
     Thank you, for taking time to visit and read this blog. Please, consume the information on this site responsibly. The author is not a licensed mental health professional and encourages those that need professional help to seek it. The intent of the material is to inform and be a resource. Be sure to tell every member that you know at WOFF about this blog. There are readers at WOFF. Comments are invited from all readers, including present or former members. Polls are not scientific and no private information is gathered.
     Look on the right side of any post for the option to subscribe by email for notifications or RSS feeds notifying of new postings. It is a great feature. Also, find more posts by selecting "Categories".
       (Please, take time to read the Terms of Use for this personal blog. As mentioned, the information about WOFF is from my memories and recollections as perfect as that may be or not be. ) Scripture references are Amplified Version unless otherwise noted. (Copyright © 1954, 1958, 1962, 1964, 1965, 1987 by The Lockman Foundation ) This is post number 296.