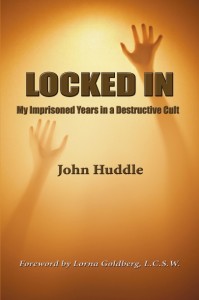 It is with much excitement and anticipation that I post this announcement. The memoir which I have labored over is very close to release. Locked in includes my story of joining Grace and Truth Fellowship in Greenville, S.C. and the subsequent membership in Word of Faith Fellowship (WOFF) The body of the book has three parts. Part 1 covers the time period until December 2002. The section includes my thoughts when I first witnessed blasting prayer, the practices of the Greenville church and friendships which grew during those years.
Part 2, Life Inside WOFF, covers deliverance prayer in depth, fund raising practices and pivotal services which I believe were landmarks along the journey. Part 3- Picks up the narrative again in late 2002 extending on through the life changing events of December 2004. This part also includes my exit in July 2008 and the events of December 2008.
From the back cover:
Locked in pulls back the thick curtain holding many of the secrets inside Word of Faith Fellowship. This small mountain church in Spindale, NC first came to the national stage in 1995 when Inside Edition aired video which included their signature practice of blasting deliverance prayer. As the first published survivor memoir of this group, follow John's journey of hope for his family to live in "God's ways" by moving to Spindale, only to discover the unique doctrines and practices brought the destruction of the family he loved and cherished. Locked in examines these group practices including communal living, deliverance prayer, fund-raising, as well as revealing the essential beliefs and many unwritten rules governing each member.

In the next few days, the official release date will be set. Soon, I will post the date along with a purchase link to Amazon®. In order to increase visibility, I am announcing the release date ahead of time in hopes that readers will purchase the book on a certain day. This will help push the book up the rankings and increase visibility in this distribution channel.
As an incentive to purchase on the release date, I will provide a link to a .pdf download of the book which helped me see through the clouds at WOFF. I will share more about that in the next announcement.
Also, a portion of every purchase of Locked in will go to the Faith Freedom Fund. The Faith Freedom Fund has helped many survivors in the past and stands as a beacon for those who need help when exiting WOFF or other groups.
The official release date will be announced soon! Check back here of follow me on Twitter® @religiouscults or on Facebook®. Share this post and let everyone you know who has expressed a curiosity about what happens inside WOFF know this book will answer many of their questions. It will also cause many to ask questions they never thought of in the past.
Summer of Decision has certainly turned into a Season for Changes….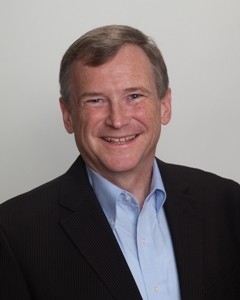 Follow this blog on Twitter- @religiouscults
Thank you, for taking time to visit and read this blog. Please, consume the information on this site responsibly. The author is not a licensed mental health professional and encourages those that need professional help to seek it. The intent of the material is to inform and be a resource. Be sure to tell every member that you know at WOFF about this blog. There are readers at WOFF. Jane told me and Josh confirmed it. Though their may not be known yet.
Comments are invited from all readers, including present or former members. Polls are not scientific and no private information is gathered.
Look on the right side of any post for the option to subscribe by email for notifications or RSS feeds notifying of new postings. It is a great feature. Also, find more posts by selecting "Categories".
Guest posts reflect the opinions of the writers. Their opinions do not necessarily reflect the opinions of John Huddle or any other persons affiliated with this blog.
Please, take time to read the Terms of Use for this personal blog. As mentioned, for posts written by John Huddle, any information about WOFF is from his memories and recollections as perfect as that may be or not be.
Scripture references are Amplified Version unless otherwise noted. (Copyright © 1954, 1958, 1962, 1964, 1965, 1987 by The Lockman Foundation ) This is post number 534.