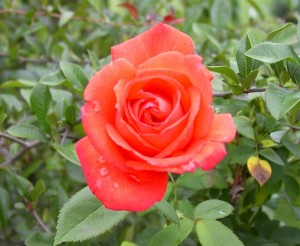 Have you heard the saying, "Old habits die hard"? Friday afternoon we saw evidence of that very thing. At the end of Danielle Cordes' testimony on re-cross, Attorney David Teddy appeared to be done with his questions. Before he acknowledged his ending to the court; he turned to Brooke to check to see if she had any further questions. After all, if he had missed some elusive jewel of knowledge which may help his client, he did not want to waste the moment.
The questions offered by Brooke appeared as simple questions to the unlearned. What was the most important thing on Brooke's mind during a trial in which the verdict could alter her future in ways unknown? What was most pressing to take up court time during a day when the secrets of what happens behind the lily white doors had been revealed during sworn testimony? What was at the forefront of her cortex?
The questions she passed to Teddy were about Danielle's brother, Steven. Do you know where your brother Steven lives? Danielle answered, "No, Sir." Have you talked to your brother other than when he left a few weeks ago? "No, Sir", she answered again.
Knowing the backstory reveals possible motive for Brooke to ask "bounty hunter" questions. Danielle's younger brother, Steven, did leave Word of Faith Fellowship (WOFF) a few weeks ago. Then he returned. Turns out, he was in a WOFF-relationship with a young lady church member whose father has been head of the not so friendly security team. Let's just say his performance on that team has been "electrifying."
Friday afternoon, Steven was "in his place" at WOFF. However, there must have been some doubts in Brooke's mind. Being a practiced retriever of members who try to escape, the questions she had Teddy ask Danielle were assessing potential exit routes should Steven and his lady friend make a break for freedom. Right she was.

Saturday, after court on Friday; Steven and his lady friend did make a break for freedom. He did contact Danielle. But alas, when he and his friend went by to collect her clothes; Jane Whaley and Brooke the Bounty Hunter showed up with a new revelation from God. If these two fine young people stayed "in the will of God" at WOFF, Jane would perform their wedding ceremony in September! This prize has lured many couples to stay in WOFF in times past. Why you might ask? I can't say for every couple, but if they go through the process, they get items to help them set-up a home. Items most can't afford to purchase for themselves.
So, hidden in Jane's patented denial that she arranges marriages is the truth that she uses the process and benefits from being married by her, as a tool to keep young folks in WOFF. If she does not approve of the marriage, she has said over and over, it will not happen in her church.
How many young people have been lured back into WOFF under the promise of being married soon after they return? I don't know exactly, but I can think of several.
How is this one episode different? I am told that Steven Cordes is listed as a potential witness in the State vs. Brooke Covington (the bounty hunter) case. Brooke faces charges of second-degree kidnapping and simple assault in the incidents reported by Matthew Fenner on January 27, 2013. There are four other defendants; Justin Covington, Sarah Anderson, Robert Lewis Walker, Jr. and Adam Bartley.
Will Brooke's actions since Friday surrounding the escape and retrieval of Steven be interpreted as witness tampering? Could she be afraid that if Steven were no longer a member of WOFF, that he would not repeat the contrived WOFF-narrative? Would his unhindered testimony darken her chances of acquittal? Is that what was rolling around in her thinking on Friday? Who knows other than Brooke? One thing for sure, Old Habits Die Hard.
How will Brooke answer the question on Monday from Teddy, "How was your weekend?"
Follow this blog on Twitter- @religiouscults and
Facebook – https://www.facebook.com/johnhuddleauthor
Thank you, for taking time to visit and read this blog. Please, consume the information on this site responsibly. The author is not a licensed mental health professional and encourages those that need professional help to seek it. The intent of the material is to inform and be a resource. Be sure to tell every member that you know at WOFF about this blog. There are readers at WOFF. Jane told me and Josh confirmed it.
Comments are invited from all readers, including present or former members. Polls are not scientific and no private information is gathered.
Look on the right side of any post for the option to subscribe by email for notifications or RSS feeds notifying of new postings. It is a great feature. Also, find more posts by selecting "Categories".
Guest posts reflect the opinions of the writers. Their opinions do not necessarily reflect the opinions of John Huddle or any other persons affiliated with this blog.
Please, take time to read the Terms of Use for this personal blog. As mentioned, for posts written by John Huddle, any information about WOFF is from his memories and recollections as perfect as that may be or not be.
Scripture references are Amplified Version unless otherwise noted.
(Copyright © 1954, 1958, 1962, 1964, 1965, 1987 by The Lockman Foundation ) This is post number 604.