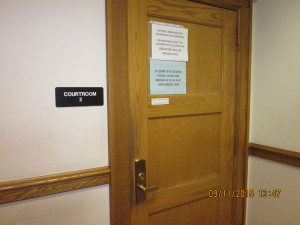 This week brought more motions and notices in the Matthew Fenner case.
September 15th- Rccatalyst.com reported Attorney Beeker withdraws from Fenner Case. They also reported Ms. Beeker filed a continuance for the three defendants, Brooke Covington, Justin Covington and Sarah Anderson for more time for them to find counsel. Beeker included Robert Lewis Walker, Jr. in the list of defendants. Walker's attorney of record, Matthew Cabe, did not sign the motion. Could this just be sloppy paperwork? It is not clear how this will be treated during Monday's session.
On the same day, the disqualified Josh Farmer filed a Petition for Writ of Supersedeas and Motion for Temporary Stay on behalf of Brooke M. Covington, Justin B. Covington and Sarah C. Anderson in the North Carolina Court of Appeals (19 pages). Mr. Farmer along with Mark Morris also filed a Petition for Writ of Certiorari (157 pages). The review of these documents is too long for this post. We will look at them in an upcoming post. There is a lot of feedback to offer about what was put in and what was left out of these documents. There is a docket entry for the filings, the fee has not been paid and it is unclear whether the Court will review and act on these filings.
September 18th, a motion from Adam Bartley's attorney Robert Denton arrived in the mail and the clerk's time stamped it into the records. We review this Motion to Continue All Motions below. Also, just before 5:00PM, Assistant District Attorney Garland Byers filed a response to Denton's Motion. I do not have a copy, but will review it in a later post. For now, it is enough to look at Denton's Motion.
Continue reading Summary of Events in Matthew Fenner Case as of Sept. 18, 2015 (court docs) →